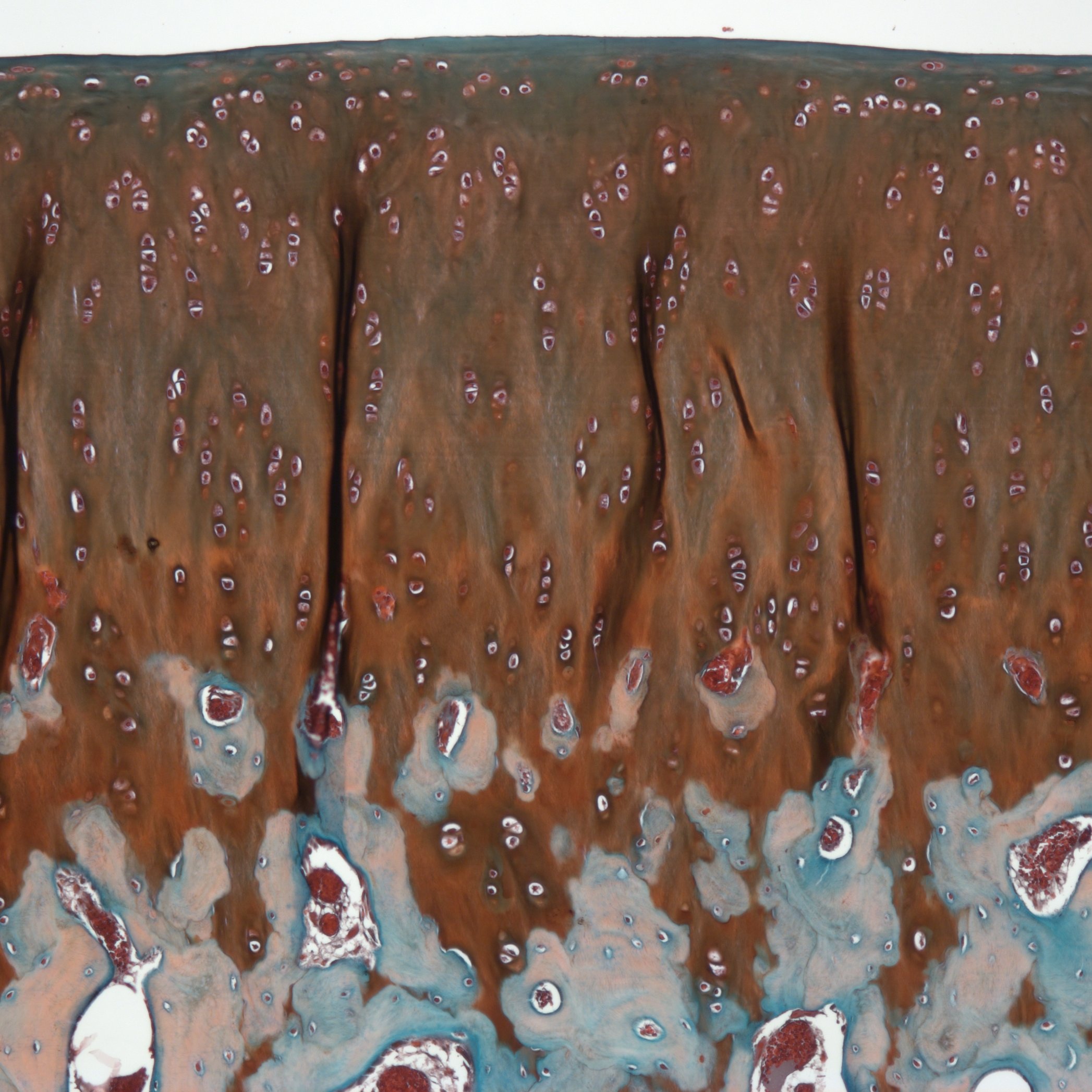 Degeneration of joint tissues following aging, overuse, altered biomechanics, or traumatic events rank among the most widespread musculoskeletal disorders, affecting hundreds of millions of people worldwide. Therapeutic options for these conditions are still vastly limited, thus placing an enormous burden on affected patients and health care systems alike.
The research cluster 'Osteoarthritis & Tissue regeneration' brings together the different scientific activities related to this topic that are ongoing at the Department of Orthopedics and Trauma Surgery. It involves basic research as well as translational concepts and clinical studies, thus covering a wide range of methods and techniques such as histology, cell culture, stem cells, osseointegration, glycobiology, 3D (bio)printing, Lab-on-a-chip, biomaterials, biological glues, cartilage repair, bone defects, low level light therapy, automated X-ray analysis, and matrix-associated autologous chondrocyte transplantation (MACT). Members of this cluster are active in academic teaching and as supervisors of master, diploma and PhD theses with the aim to educate and inspire the next generation of researchers.
To get involved in the cluster activities, please contact the cluster coordinator or the principal investigators.