The arthroplasty research group deals with clinical questions in primary and revision arthroplasty as well as implant and infection-associated research in the basic science and translational sector.
In primary arthroplasty, modern implants and new surgical techniques are continuously investigated within the framework of prospective clinical studies. The research cluster is also involved in large international multi-center studies in order to be able to answer arthroplasty-related questions more precisely on the basis of large case numbers.
Further prospective studies are investigating the influence of specific surgical techniques on the management on the functional patient related outcome in terms of activities of daily living (ADL) and quality of life (QoL) on the basis of performance and questionnaire assessments.
The revision arthroplasty register represents a detailed database with clinical, implant-specific, microbiological and histological information which builds the foundation for answering the question why and how implants fail.
Another focus is translational arthroplasty science, which tries to answer clinical research question with basic science tools ("from bench to bedside and back"). This mainly involves research regarding periprosthetic infections, immunological reactions to implants as well as 3-D-printing techniques.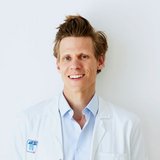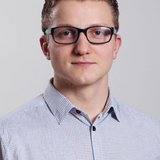 Principal investigators
ao. Univ-Prof. Dr. Alexander Giurea
(ORCID: 0000-0003-3932-8620)
Assoc. Prof. Priv. Doz. Dr. Richard Lass, MSc
(ORCID: 0000-0002-1617-0800)
Priv. Doz. Dr. Alexander Kolb
(ORCID: 0000-0001-7869-2586)
Priv. Doz. DDr. Christoph Böhler
(ORCID: 0000-0002-8676-1913)
DDr. Kevin Staats, BSc.
(ORCID: 0000-0002-3459-5773)
o. Univ. Prof. Dr. Reinhard Windhager
(ORCID: 0000-0002-6321-1804)